If you're a photomanipulator, a digital painter or a mixed-media artist you've probably thought about designing book covers, or already designed them – maybe you've worked for some indie authors, maybe you designed premades. If you're only now thinking of getting into the bussiness, though, here's a few tips that might make your life a lot easier, and the services you offer – a lot more successful.
1) Stop what you're doing and learn typography
For some unimaginable reason, a lot of really fantastic artists, who are otherwise masters of their own medium, completely fail at choosing the right typefaces to go with their art.
I don't know why that happens, but it turns out that there's a lot of people out there whose feeling of estethics completely fails when it comes to type. A bad, clichéd typeface can completely destroy a great artwork and render all your efforts of giving your client a fantastic design useless. Fear not, though – knowing what sort of typeface to use, and why to use it, is a matter of practice and aquiring knowledge -which really isn't that hard to get.
But… where to get fonts?
If you've worked with stock, then you probably know that the images you use need to have a commercial license for you to be able to use them for paid projects. I have bad news for you – it's the same with typefaces. Here's a few good sources to find commercialy licensed fonts, both free and paid:
Typekit – okay, that one is only free if you have an Adobe Creative Cloud subscription, but since you're thinking of starting to work as a professional, I'm going to assume that it's one of the most popular options. Typekit comes with hundreds of free fonts that you can get with on click. There's a limit to how many typefaces you can have installed at the same time, but it's actually a quite high number.
Price: Free with Adobe CC, otherwise from $24.99/month
Font Squirrel – completely free – a wide selection of fonts in various shapes, weights and styles.
Price: Free
MyFonts – probably one of the most popular font markets on the web. You can buy a font with all the weights, or just one that you need in particular.
Price: paid – all fonts have various prices
FontStand – a place where you can rent fonts at 10% of their price. A font family with all styles and weights is about €7.50/month, and you get the full ownership after a 12-month rental period.
Price: €7.50/month for a full font family
com – works in a way similar to Typekit.
Price: $9.99/month
This is only a fraction on what's available on the web – look around and see what you can find out!
How to learn?
Most importantly, read. Secondly: look at works of folks who know what they're doing.
Here's a few online resources that you can start with:
Obviously, there's a ton of other resources out there, and to be honest I could write another article just recommedning places in which you can get some reading material. If you start with the ones above, though, then you'll have a very good base to build on later.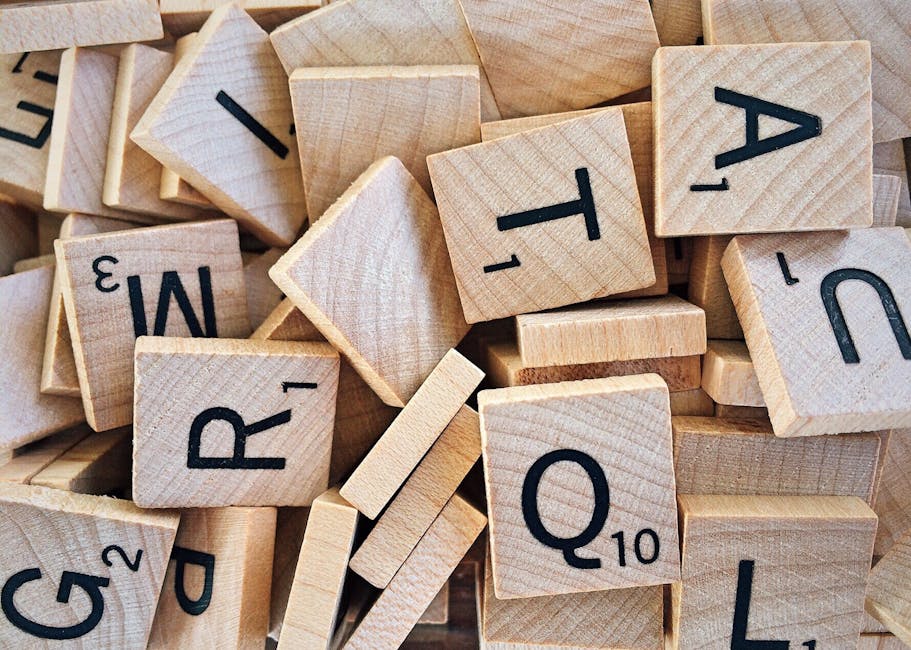 2) Forget that you're an artist
Art and design, while tied together closely, are not inherently the same. When you're working with a client, your goal is to illustrate their story and their content. They may already have an idea of what they want to see on their cover, though you might also meet people who will just tell you "surprise me" (which is probably one of the most annoying things a designer can hear). The key is to retain all your creativity while accepting that you're not the most important person in this relationship.
Ultimately, it's your client's decisions that are going to count. You will meet people who have absolutely no sense of esthetics, and you will simply be completely unable to convince them to choose a design that doesn't look awful. You will also meet folks who actually know their stuff, and whose books you will be proud to display in your portfolio. Still, while you often have, of course, a lot of creative leeway, there are other things that you need to take into consideration while creating covers than just your sense of style. Your work is now supposed to hint at a story, be eye-catching at first glance, show the book's genre and reach its target audience, motivate sales AND be appealing to your client. You're not working just for yourself anymore – there's a ton of other factors that you need to take into consideration for your work to be both stunning and effective.
3) Learn about publishing
At the beginning of your journey, you're much more likely to work with indie authors than publishing houses. Both types of clients demand a slightly different approach, but with both, it's equally important that you know more than just how to create fantastic cover art.
Some of the authors you're going to be working with will be first timers – meaning, they will have no idea what sort of info do you need from them to create the cover, how to upload it to a self-publishing platform, what sort of thing works and what doesn't. Here's where you come in – your job is to know these things. Which means that you need to know where to find a lot of information, and how to guide your clients through the process.
A fantastic resource which I've linked my own clients to many times is The Book Designer blog. They have articles on basically all aspects of self-publishing, which is going to be incredibly beneficial for both you and the authors you're going to work for. If you'd like to take a look at some other resources, then what I can recommend is Self Publisher's Ultimate Resource Guide by Joel Friedlander and Betty Kelly Sargent, and Indie Publishing by Ellen Lupton.
4) Be patient
Let's make one thing clear: getting jobs isn't easy. You're going to struggle and you're going to feel discouradged, but hey, don't feel too bad – the beginning is always difficult. If you're going to work through any of the popular freelance marketplaces – Upwork, Guru, PeoplePerHour etc. – then you're going to have to learn how to apply to jobs, and you're going to fail at it – many times. The art of writing proposals is difficult, but it is something that you can learn. Don't give up if you don't get an answer for the first 10 or 15 proposals you send – you have to be patient and persistent.
A few tips to maximize your chances:
– If you don't have any book covers in your portfolio yet, make a few mock-ups with made up titles from your own artwork and show them to your prospective clients. It works.
– Start using 3D mock-ups. Covervault.com is a good source of high-quality free ones, but it's something worth spending a few bucks on if you find an awesome set. It makes you look more professional.
– Don't copy paste. Seriously – it shows. Write a brand new proposal for each job you apply to. Be personal – if you know the client's name, use it. Sometimes the job description will be "I need a cover made" – and that's it, but if there's any more information, use it. Let the client know that you're not a robot, you read their description and you're excited to work with them. Also, don't just write about your experience and skills – write about how you're going to use this experience and these skills to their benefit.
5) Know your rights
The world is a harsh place, and you're unavoidably going to bump into people who are not going to want to pay you for a job well done. Here's a few tips on precautions you can take.
– If you're working through freelance marketplaces, then you don't really need to worry about contracts, but remember not to start working before the client put money in Escrow. What is Escrow?
An escrow is a financial arrangement where a third party holds and regulates payment of the funds required for two parties involved in a given transaction. It helps make transactions more secure by keeping the payment in a secure escrow account which is only released when all of the terms of an agreement are met as overseen by the escrow company. – from Escrow.com, https://www.escrow.com/what-is-escrow
– If you're not working through one of the freelance marketplaces, remember to never work without a contract. If you don't have one, you're vulnerable. Theoretically, e-mails exchanged with the client where you both agree on a certain set of terms count as a contract themselves, but personally I always feel better when I have a separate docuemtn signed both by me and the client. It gives you both a safety net in case things go wrong. A good source of a contract template, with all the legal jargon very well explained is AIGA – they have an extensive document about it. Click here: http://www.aiga.org/standard-agreement to find it. To make things easier, you can use one of the online signing services like Eversign – https://eversign.com. That way neither you nor your client need to even print the contract to make it legally binding.
6) Have a strong portfolio
If you've ever heard people saying that portfolio is everything, listen to them – they're right.
If you don't have a portfolio, then you're making it incredibly difficult for your prospective clients to find your work. It's best if it's not a social website, too, like DeviantArt or Facebook – make a separate site. There's a ton of great portfolio services out there, which are either free or cost a few bucks, and buying your own domain really isn't expensive – and it's a very good investment.
Your site needs to be polished and complete – don't just throw in every work you have there. Choose the best ones. Make sure the navigation is not too complex – basically, anything that takes more than three clicks is too much work for a lot of people. Write interesting copy – take care of the "About Me" section and make it engaging. Include a call to action, and a way to contact you – it's best if people can find your e-mail, if not a contact form, right away.
Also – make your site pretty. Everything works better well designed.
7) Never stop learning
If you ever get to a point where you feel like you know everything, stop and take a look at your life. Seriously. There is always a ton of things to learn – about design, about art, about marketing and bussiness. The most important thing is to never stop moving, and never stop trying to make yourself a better artist. A better designer. A more knowledgeable person.
Read books – there is a ton of stuff out there with fantastic advice. Watch online courses – use services like Skillshare, Pluralsight, Udemy, Lynda. Talk to people and ask for feedback – find a forum dedicated to critique, or organise even a critique group yourself, in a community you're active in. Be active – it's important to be seen out there. Collaborate with others – there's thousands of things that other people know and you don't. Be positive and friendly, and never, ever give up. If one approach doesn't work, try another. Keep at it. You never know when your moment's going to come.
Marta Dec – a professional graphic designer & illustrator with a big passion for books and beautiful words.